Calendar of Events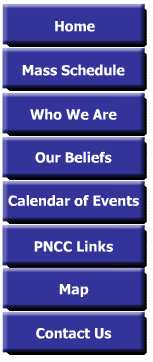 DATE
EVENT

April 8

4:30 PM - 6:30 pm Taste of Poland Dinner. CURBSIDE PICK-UP Baked Pork chop, kielbasa, mashed potatoes and gravy, sweet and sour cabbage, pierogi, Polish Style coffee cake, dessert and beverage. $10.00 Carry-out available. NO DELIVERY.

April 17

3:00 PM - Parish Meeting. All are welcome to discuss the future of the parish.

May 1

Noon -2:00 PM Free Soup Saturday. Donations accepted for the New Beginnings Mercy House, Ida, MI.
Do you need a quiet room for your book club, craft group, meeting?
Rooms and kitchen facilities available. Call Parish to arrange.
MASS Schedule
Saturday, 4:30 pm, followed by Fellowship.
Sunday, 12:30 pm, followed by Fellowship.